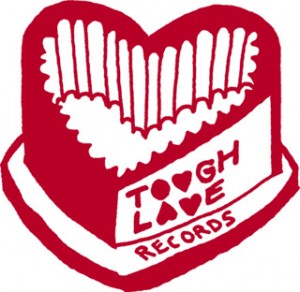 I found this logo pretty clever. I think it sums up the name of the record label.
I found this via BOOOM! mentioning the clever work of this young designer Alex Ostrowski.  His work is very creative I like it.  Check out his "Note to Self" collection…I wouldn't mind having one of these books myself.  I used to stick reminders on my own office walls as well. I could have used some of these motivational messages.
He's got some cool album work.  Makes me think I should get my arse in gear and design more stuff for the band I'm in.  They keep saying I should design our logo / website but I've been avoiding it because I didn't want to mix up my work with my play.  My band is how I get AWAY from work once a week.
But now I'm inspired to do some cool album project….